L & U Shape Modular Kitchen Interior
Design - Popular Kitchen Layouts

Modular kitchens add a fresh outlook to the style of your home. It has revolutionized home interior decor. These kitchens are not just stylish but also makes cooking fun and easy. Let's have a look at 2 of the most popular kitchen layouts: L and U shape modular kitchen.
L shaped kitchen is one of the most popular kitchen layouts it is great for multipurpose spaces. An L-shaped kitchen is a layout that has the functional areas on two adjacent walls, forming the letter "L". It keeps the work zone restricted to one area and frees up the rest of the space. It is ideal for an open plan kitchen. It is widely popular because of its efficient ergonomic features. People who like to entertain will appreciate this versatile kitchen layout's ability to accommodate multiple cooks and invite guests into the kitchen during a family dinner or a party. To know more about L shaped kitchen design or get it designed for your kitchen, get in touch with us at Furdo, Bangalore's best interior designer.
When is a L-shape kitchen the best choice?
L shape layout is suitable for small to medium kitchens. Since they have a lot of free space, this layout is ideal for entertainers in the kitchen. This makes kitchen not just a place to cook but also to have a fun chat with the cook.
Why L-shape modular kitchen?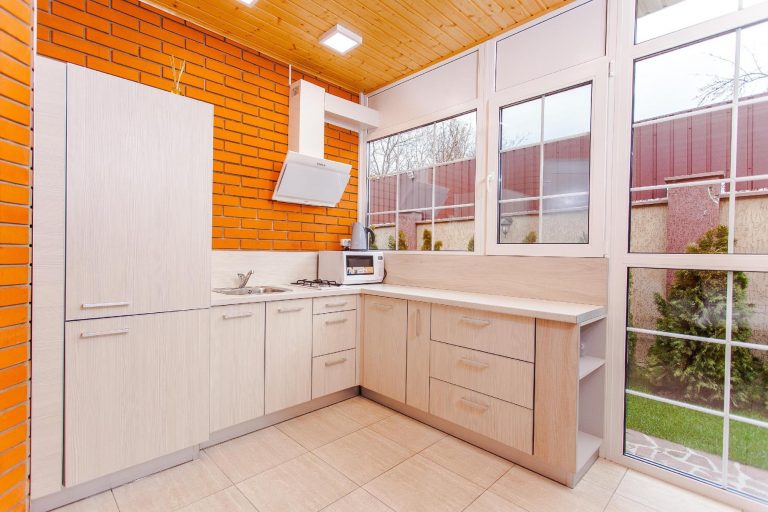 Efficient use of the corner spaces.
Length can be adjusted as per the requirement.
Multiple sites to work.
Workspace remains unobstructed at all times
An ideal layout for a single cook, U-shaped kitchens allow easy access to most of kitchen appliances from a single place. A U-shaped modular kitchen is where the functional areas are accommodated along three adjacent walls and the three major elements that complete the work triangle - hob, refrigerator and the sink - are either on parallel walls or incorporated on three sides.
When is a U-shape modular kitchen the best choice?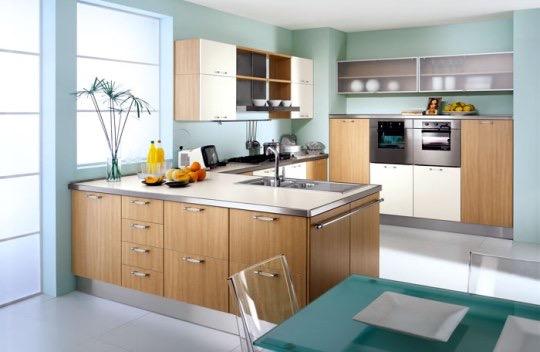 U shape modular kitchen is suitable for medium to large kitchens. Considerable planning is required for a U-shaped kitchen. A badly planned U shape kitchen can get easily crowded. For example, a narrow kitchen with a U-shaped layout can make the access to the base cabinets difficult.
Ideas to make your U-shape kitchen more efficient:
To accommodate seating area, one leg of the cabinet can be converted to a breakfast nook or a workstation. A large U-shaped kitchen with an island can increase the functionality by adding additional work surface and seating area.
Why U Shape Modular kitchen?
Adds bench space to the kitchen, which translates to extra storage as well
A perfect 'work triangle' can be achieved
Lesser distractions while cooking as it restricts people in the kitchen
A cabinet leg can be converted into a breakfast nook/workspace