Decorating your kid's room is fun and exciting. Unlike adult bedrooms, you get to experiment more with a kid's bedroom and conjure up the child inside you. However, if your child doesn't agree with your design choices, that's when things start to become a bit challenging.
We have put together a list of all fail-safe decor ideas for your kid's bedroom. Read on to find the inspiration you need to transform your child's bedroom into their very own escape into a dream world.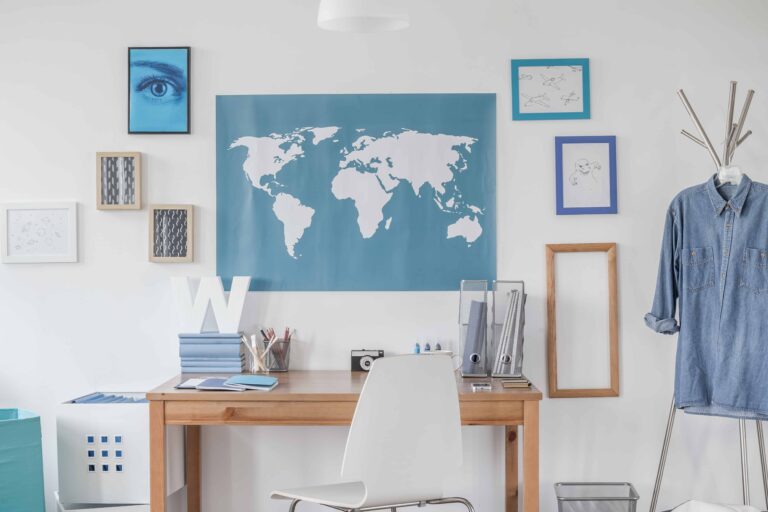 Your kid's room decor doesn't have to be just for aesthetics, it can also be a tool to get them excited to learn new things. A map on a wall or the ceiling is a unique decor idea for your kid's bedroom.
You can hang a map on one of the walls or cover an entire wall with a similar wallpaper. It's a great way to encourage your kids to learn about different cultures and countries.
Another fun activity is getting them to mark the places they want to go or have visited. You can also cover your entire ceiling with map wallpaper to give a quirky look to the space.
Display Their Favorite Toys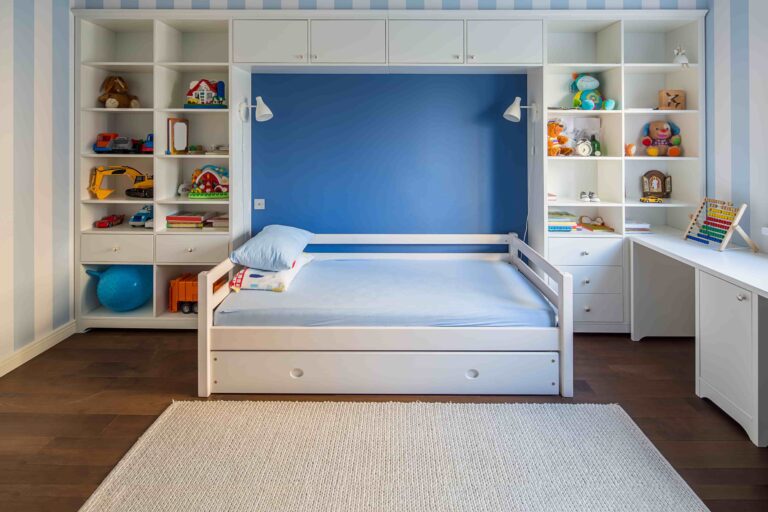 It's not news that kids love their toys; every kid has at least one toy they carry around all the time. You can validate their love for toys by displaying their favorite toys in their bedroom.
It's a clever way to make them put their toys down for a while and even teach them how to organize them. It's a clean and apt decor idea for a kid's bedroom. You can install floating shelves to display them but make sure that they are accessible for your little ones.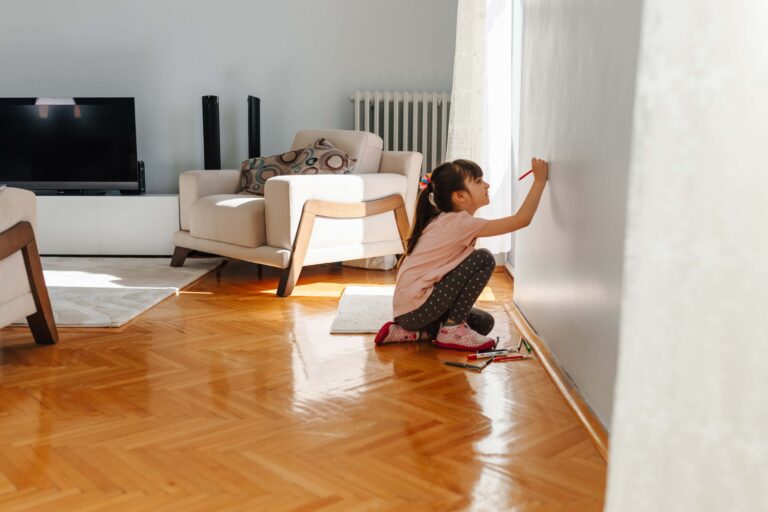 Instead of restricting your kids from drawing on walls, create a scribble wall where they can do that without any trouble. It is one of the most popular trends in kids' bedroom decor right now.
It adds personality to your kid's room all while making it a fun experience for them. There are several ways you can implement this decor idea. You can cover a wall with chalkboard paint or install adhesive vinyl peel-off sheets.
However, this decor idea doesn't have to be boring. You can play around with colors and even incorporate mural art which is not for scribbling. This will liven up an extremely functional room.
Put Up Glow-in-the-Dark Stickers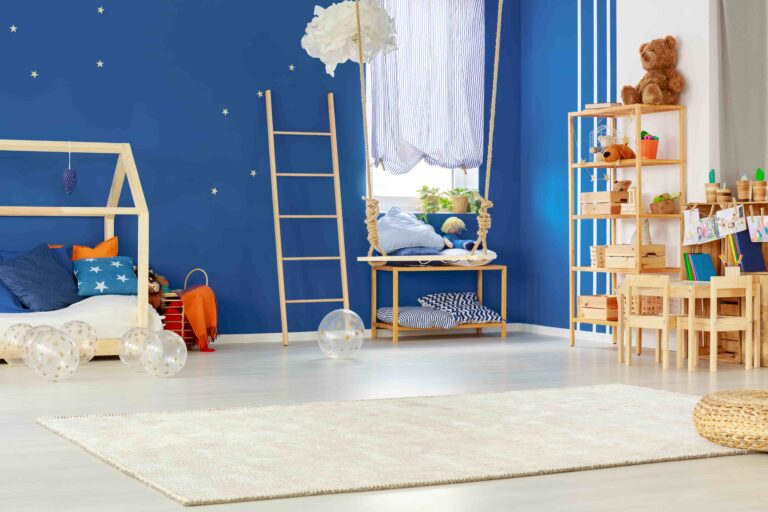 One of the most popular ways to decorate a kid's bedroom is by using glow-in-the-dark stickers. These stickers can be placed on the ceiling or walls and will provide a source of light for your child at night.
Glow-in-the-dark stickers come in a variety of different designs, so you can find ones that match your child's interests. You can also find them in different colors and sizes, so you can create a fun and festive atmosphere in their bedroom.
If you are looking for a way to install extra lighting in your child's bedroom, try using glow-in-the-dark stickers!
Paint Their Favorite Characters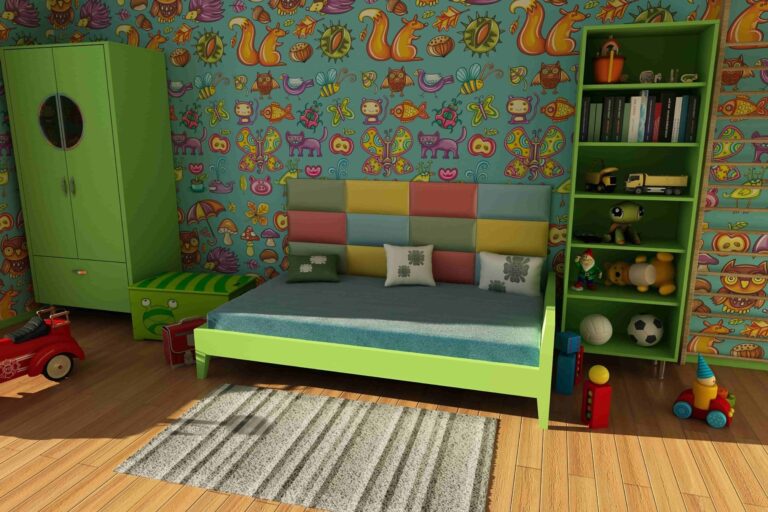 Every kid has a hero character. It could be from a cartoon show or a comic book. It's a great idea to make their love for them a central theme in the room. You can paint these characters on their bedroom walls or create a mural to depict a scene or story of the character.
You can look for professional designers or paint it yourself along with your kids. This way you can also have some fun bonding time with your kids while creating a cool wall for them. A simple Google search can help you get started on this DIY project.
This decor idea is a sure-shot way to incorporate your kid's personality into their room aesthetic.
Replace Stairs With a Slide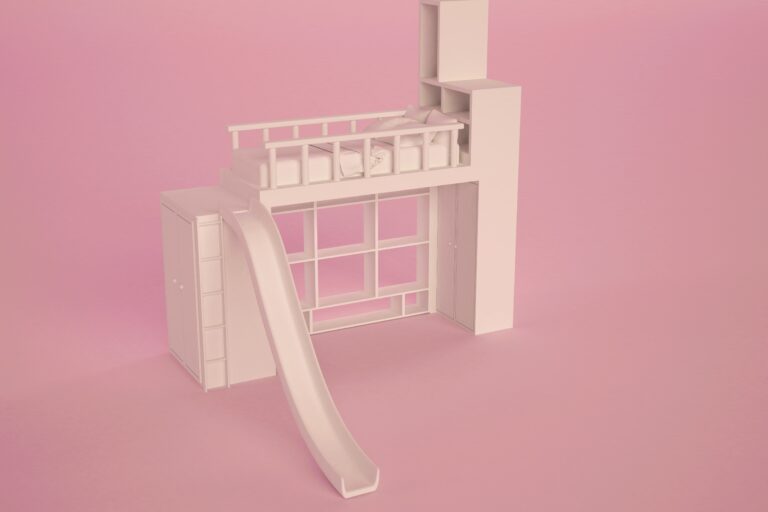 Create a mini-play area for your kids by ditching the boring stairs with a slide. This decor idea doesn't have to be limited to bunk beds; you can opt for this even if you're going for a loft bed too. A slide is a simple change in your kid's room that makes the entire space much more fun and unique.
While setting up a slide, make sure it meets all safety standards. This will ensure that your kids are protected when they are using it. From the design point of view, don't forget to consider the theme and color palette of the interiors while deciding on the slide.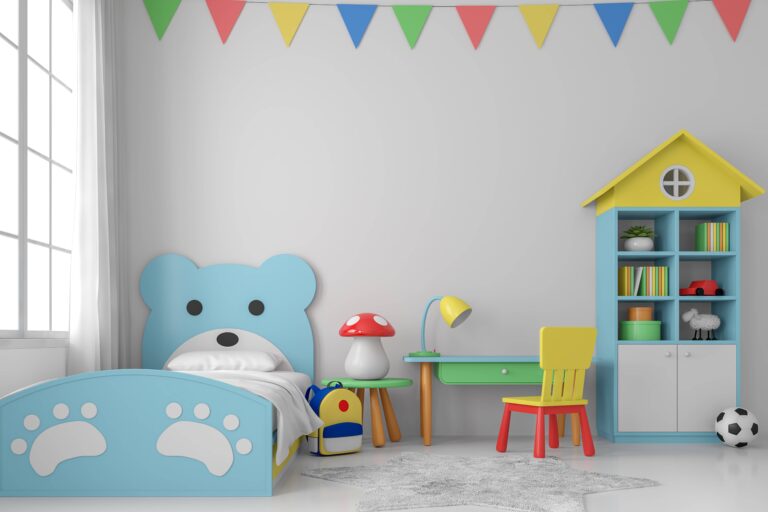 Another sure-fire way to get your kids excited about bedtime is customizing beds with their favorite characters. You can get a custom-designed bed with unique frames to match your kid's imagination. You can take this one step further by adding more storage or other elements to match the entire room aesthetic.
If the above option is not ideal, you can just use quirky sheets and pillow covers to create a similar vibe.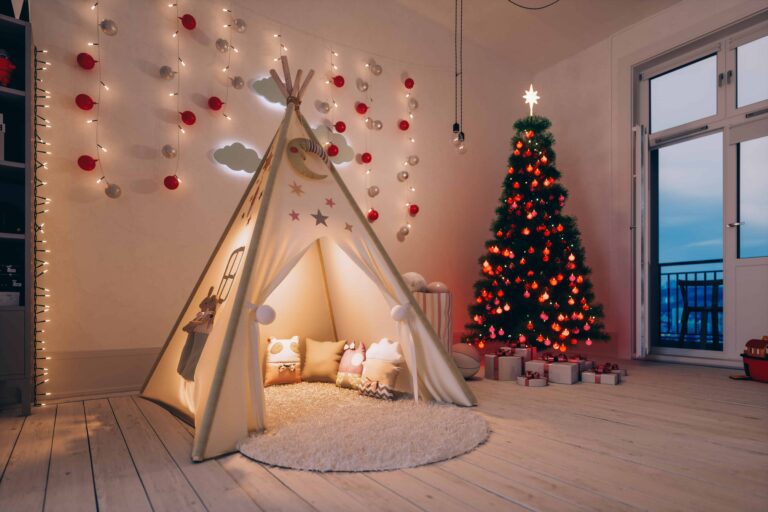 In this busy world, it's not an exaggeration to say that you don't get to spend enough time with your kids. With this decor idea, you can create something unique for your kid's room while spending some quality time with them.
DIY Wall decor is one of the most trendy ways for room makeovers. Apart from being an inexpensive alternative to the above ones, it is also a way to encourage your kids to be creative. You can create wall hangings of their favorite characters, hang their art pieces, or even hang their images to create a gallery wall.
You can also create wall art and put them up on the wall or go crazy by painting on the walls. There are endless options when it comes to DIY decor.
Decor Ideas For Your Kid's Imagination
Every kid loves to wander in their imaginary world and always has at least one favorite character they adore. Bringing that into play while decorating their bedroom is a must for every parent. This list of decor ideas will help you decorate your kid's bedroom that honors your practicality and your kid's fantasies.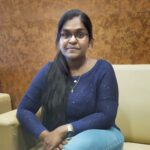 Navya is a lifestyle content writer with significant expertise in other niches, including tech and business. After work, she obsesses over beautiful poetry, hums to soul-soothing music, and binge-watches on Netflix. She also loves to have conversations that are anything but small talk.