Payel & Gaurav |
Brigade Exotica
"Nothing ages more quickly than 'newness'. But a design that's a marriage between the past and the present is truly timeless."
Tejinder Abhilash |
Tata Promont
"Minimalism is not a lack of something. It's simply the perfect amount of something." ― Nicholas Burroughs

|
Vaswani Exquisite
"Great design not only solves a problem but does it so gracefully that you end up with a home that's a treat to the eyes and convenient to live in."
Madhusudan |
Salarpuria Greenage
"Have nothing in your house that you do not know to be useful or believe to be Beautiful" William Morris' words have never been more relevant and work as the guiding principle behind the design of this beautiful, warm, minimalistic home.

Ram |
Rainbow Vistas
"Even the tiniest details take precedence when it comes to crafting one's dream house."
Vidhya & Arjun |
Aparna Zenith
"Home doesn't have to be extravagant, it just needs to be you."
|
TATA Promont
The Tata Promont model flat beautifully crafted making it look spacious and luxurious. Adding a touch of light neutral colours and creating some depth with the veneer.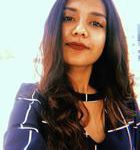 Harish |
Every client has that one special element that they like their house to focus on. It could be anything from a gaming room, a bar or even something as simple as storage space. That is exactly what our clients wanted.

Pranamaya Shenoy |
TATA Promont
A traditional home with a pinch of modern is what we designed for our clients at TATA Promont. This apartment was blessed with beautiful views and a constant breeze due to it being located on one of the top floors.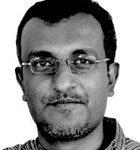 John Kuruvilla |
SNN Clermont
The main challenge was to reflect the characteristics of the occupants. The house is urban and contemporary whilst respecting the ethics and values of the personalities residing there.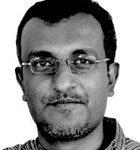 Bharath Sowmya |
Prestige Lakeside Habitat
This house of Bharat at Prestige Lakeside Habitat speaks simplicity. The level of unpretentiousness accentuates the optimum utilization of space.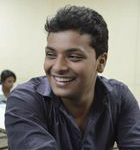 Kavita Sreejith |
Prestige Lakeside Habitat
This winsome house enunciates the beauty of pure customization and personalization.
Shanu Jain |
Alembic Urban Forest
This geometrically puckish house welcomes you to a foyer with pleasing aesthetics which combines stone walls and white walls giving a premium yet homely feel.

DNR Atmosphere |
4 BHK APARTMENT
An arresting tapestry of soft colours one side, and bold colours on the other — coupled with the use of no-compromise materials like veneer — make this luxurious home, a spellbinding ode to all things contemporary.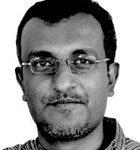 Jignesh Sanghvi |
Mahindra Windchimes
The key to a great design is capturing the spirit of the client and translating it into the essence of their home

G. C. Rangan |
Mahindra Windchimes
A splendorous blend of tradition and contemporary styles crafted by Neetha Karupakala at Mahindra Windchimes for Mr G.C Rangan.