Harish |
Every client has that one special element that they like their house to focus on. It could be anything from a gaming room, a bar or even something as simple as storage space. That is exactly what our clients wanted.

Pranamaya Shenoy |
TATA Promont
A traditional home with a pinch of modern is what we designed for our clients at TATA Promont. This apartment was blessed with beautiful views and a constant breeze due to it being located on one of the top floors.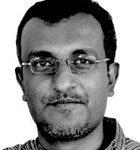 John Kuruvilla |
SNN Clermont
The main challenge was to reflect the characteristics of the occupants. The house is urban and contemporary whilst respecting the ethics and values of the personalities residing there.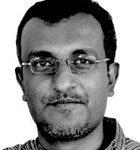 Bharath Sowmya |
Prestige Lakeside Habitat
This house of Bharat at Prestige Lakeside Habitat speaks simplicity. The level of unpretentiousness accentuates the optimum utilization of space.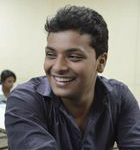 Kavita Sreejith |
Prestige Lakeside Habitat
This winsome house enunciates the beauty of pure customization and personalization.
Shanu Jain |
Alembic Urban Forest
This geometrically puckish house welcomes you to a foyer with pleasing aesthetics which combines stone walls and white walls giving a premium yet homely feel.

DNR Atmosphere |
4 BHK APARTMENT
An arresting tapestry of soft colours one side, and bold colours on the other — coupled with the use of no-compromise materials like veneer — make this luxurious home, a spellbinding ode to all things contemporary.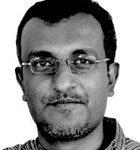 Jignesh Sanghvi |
Mahindra Windchimes
The key to a great design is capturing the spirit of the client and translating it into the essence of their home

G. C. Rangan |
Mahindra Windchimes
A splendorous blend of tradition and contemporary styles crafted by Neetha Karupakala at Mahindra Windchimes for Mr G.C Rangan.

Ankita and Shailesh |
Prestige Ferns Residency
Sneha, brings luxury and function together in perfect harmony with Infinite Dreams for Ankita and Shailesh.

Bijoy Bhukania |
DNR Atmosphere
Carefully curated pieces, stellar accents and gorgeous furnishings come together, to create an opulent home, that'll whisk you away to the lap of luxury.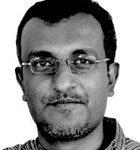 Prestige Ferns |
4 BHK APARTMENT
Well-lit and elegantly furnished with contemporary and traditional elements, this 4 BHK home is both radiant and opulent in equal measure.

Sundar Sampath |
Prestige Summer Fields
From walls that are richly adorned with Athangudi tiles, to the living room designed to resemble a courtyard, this luxurious 4 BHK Villa is a contemporary take on a traditional South Indian Chettinad home

Ankit Daga |
Salarpuria Greenage
Designed for royalty, this sumptuous Victorian-style home is peppered with rich colours, antique furnishings and lavish wood detailing

Rajesh Mandyam |
Phoenix One Bangalore West
Decorated to the hilt with ornate furniture, exquisite artefacts, and opulent detailing that boast of South Indian heritage, this palatial 4 BHK home is designed to transport you back in time.

Lalit Daman |
Isha Casablanca
Designed with contemporary, industrial, and even a bit of mid-century modern elements, this 3 BHK home is the perfect amalgam of all things Urban Modern.

Srividhya Umashanker |
Chartered Grasshopper
The true purpose of Interior Design is to make every design detail communicate with each other.

Mr. Dennis |
RBD Stillwaters
A mesmerizing double storey chandelier of cascading pendant lights makes a grand statement of luxury and extravagance, as soon as you step into this home

Kislay Srivastava |
Brigade Golden Triangle
Well-lit and elegantly furnished, this beach inspired living room is a breezy coastal retreat that goes out of it's way to beckon you.

Ramya PV |
SJR Pavilion
Soft earthy hues and strategic lighting greet you warmly as you step into this contemporary home.

Kiran Kaushal |
DLF Westend Heights
Simplicity beats complexity in this charming white theme home. Immaculate white-walled spaces give the home an ambiance that's airy and light.
Rajeeb Baral |
Prestige Park View
Brown and it's many welcoming shades is a recurring theme in this home, as it finely straddles the two worlds of luxury and simplicity.
Praveen Tiwari |
Saiven Caesers Palace
Designed with a heady mix of colourful and quirky elements, this contemporary home is a perfect sanctuary to beat the humdrum of everyday life.

Rahul & Ankita |
Prestige Misty Waters
Grandly proportioned furniture, impressive lighting and opulent wood detailing, the living room exudes plush extravagance as you enter this home.
Savitha Santosh |
DSR Eden Greens
We transformed one of our most popular design themes-Our Studio into this beautifully customized home.

Anand NS |
Vaishnavi Apartments
With its rich wood finishes and unconventional hues, this 3 BHK home is designed to captivate your senses from the word go.

Shiva Kumar |
Indus Paradise
As you step into living room, you will be overwhelmed by the extravagant use of Cerulean Blue and Ivory White
Rajeswara Rao |
DNR Atmosphere
A captivating interplay of neutral and bright hues makes this contemporary 3 BHK home, an extremely cheerful destination to come to everyday.
Harsh Singh & Akanksha Singh |
Purva Whitehall
A captivating play of bold colors and impressive textures in this 3 BHK home lays the perfect ground work for a lifestyle laced with luxury.

Abhijit Paul |
Klassik Landmark
Designed with gorgeous neutral shades, and interspersed with colourful furnishings, this swanky 3 BHK home is an ode to all things contemporary.
Radha Ramani |
Valmark Aastha
A heady combination of bold colours, statement mirror, imposing wall art, intelligent kitchen fittings with vibrant maroon and yellow colors, and contemporary fixed furnishings welcome you as you step into this thoughtfully designed 3BHK apartment.
Navpreet Rakwal |
Concorde Napa Valley
Classical meets contemporary in this 4 BHK villa we recently designed.
Indira Mukunth |
Atlantis Liberty Square
A home should tell the story of who you are. The use of clear lines and a neutral colour palette in the living room, offers a study in contrast alongside the marigold yellow and winter sea blue of the kids' room.

Vivek Pradhan |
Salarpuria Senorita
The false ceiling with cove light greets you warmly as you step into the brightly lit hall with beautiful pendant lights.

Mathew |
Brigade Cosmopolis
Decked with elegant and child-friendly interiors in every corner, this 2 BHK home is a perfect medley of neutral and warm tones.