Whether you are watching your favorite Netflix show or having a fun conversation with your family, oftentimes, you find yourself in your living room cozied up on the sofa. This is one of the many reasons why a sofa set or a couch is the most important piece of furniture in your house.
Choosing a sofa set design for your living room can be tricky and intimidating as you need to consider a lot of things, from interior design theme to space to cost. Here's a list of the 10 best sofa set designs for your living room that can help you pick one for your home.
Create An Illusion Of Space With An L-Shaped Sofa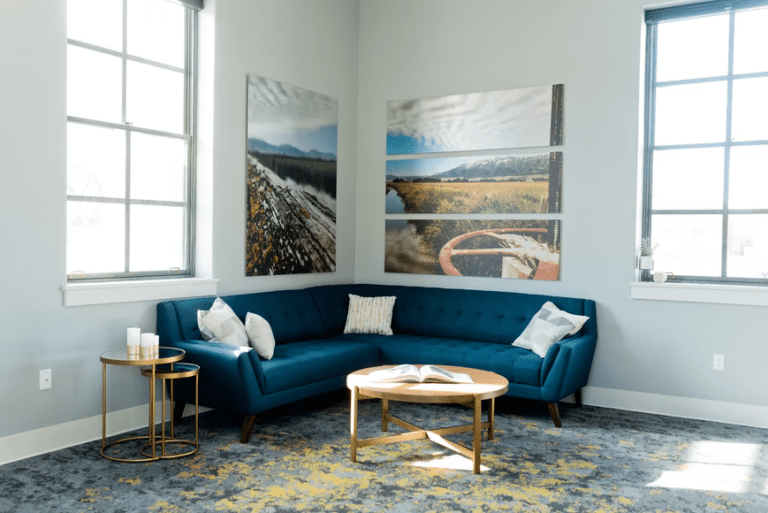 L-shaped sofas are one of the most popular and versatile designs because they are functional and space-efficient. They fit right into almost any living room design, regardless of size and design.
For a small living room placing the L shape sofa in one corner or against a wall will create an illusion of more space. On the flip side, for a larger living room, you can place the sofa in the center to partition the space. So, if you are too confused, then an L-shaped sofa is a safe pick.
Never Run Out Of Seating Space With A U-Shaped Sofa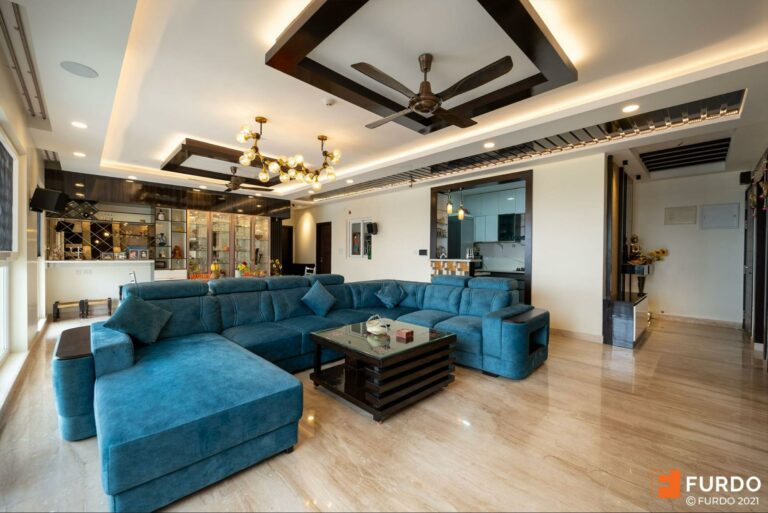 Whether you're hosting a family gathering or a house party, if you have a U-shaped sofa, you always have ample seating space. These best suit large living rooms and can be rearranged without much hassle.
Similar to L-shaped sofas, U-shaped sofas are also popular and extremely functional. A U-shaped sofa design should be your choice if you love to
move around your furniture
and have guests coming around often.
Add Personality With A Cabriole Sofa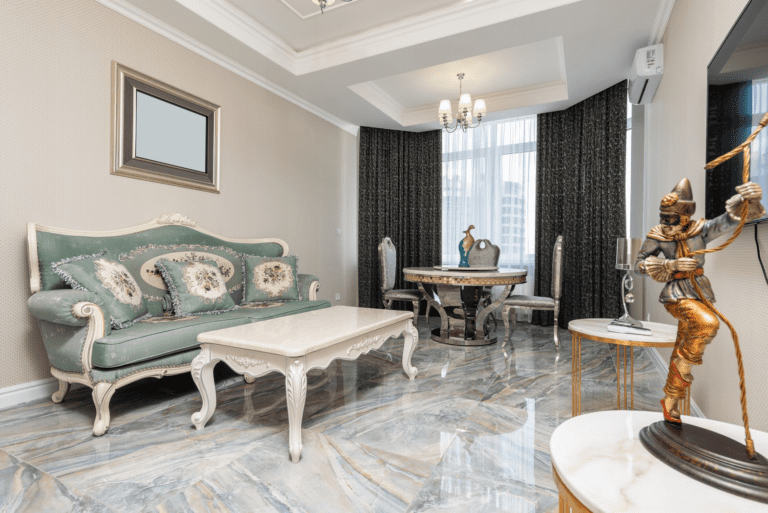 The Cabriole sofa is a traditional sofa design that exudes glamor and elegance. It features curved legs, a carved wooden frame, and tight-cushioned seating.
You can use a velvet or bright-colored cabriole sofa as a statement piece in an otherwise neutral and simple living room. You can also pick a neutral one for more of a finessed and regal look in your living room.
Spell Sophistication With A Tuxedo Sofa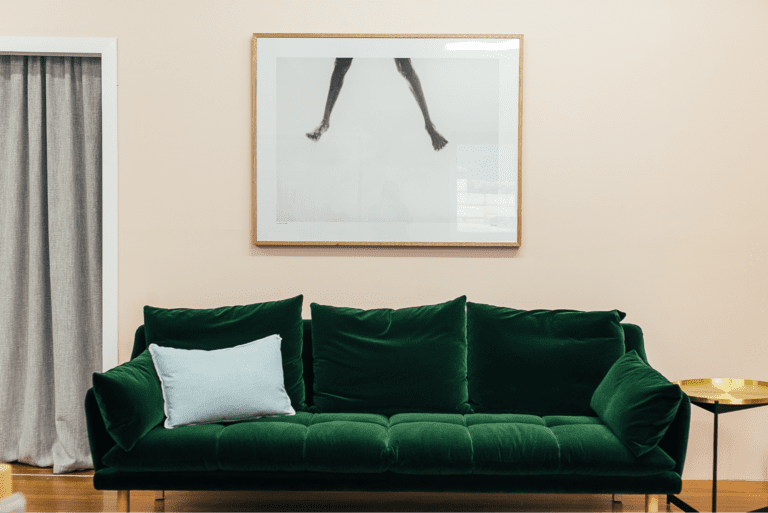 The tuxedo sofa is one of the most stylish couch designs on the list. The arms and back of a tuxedo sofa are equal in height, giving a clean and streamlined look. It often comes tufted and sometimes with slightly curved arms.
If you are going for a modern and sophisticated design for your living room, a tuxedo sofa is your best bet. Similar to an L-shaped sofa, a tuxedo sofa looks plush in any living room, small or large, when arranged well.
Say Goodbye To Distance With A Loveseat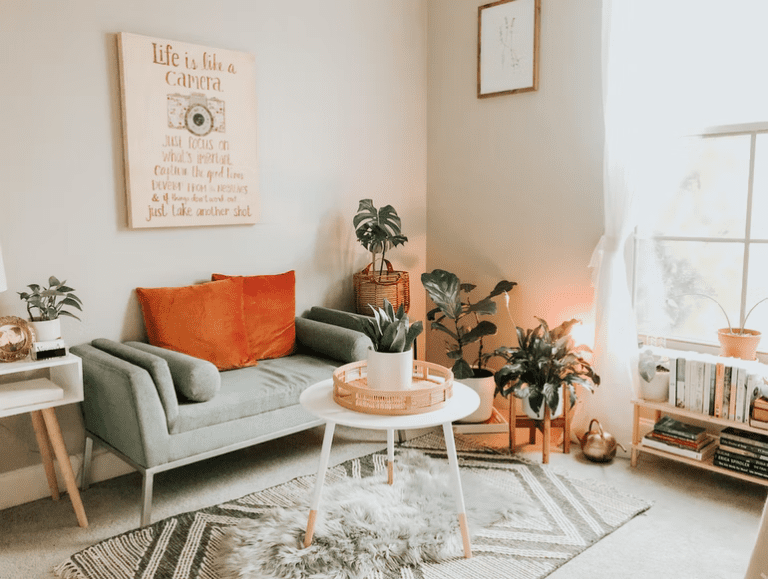 A loveseat is a mini sofa with seating space for exactly two people. It became popular in the late 1700s as one-seater chairs to suit the fashion of bulky dresses; later on, clever marketers started selling it as a 'loveseat'.
This cozy sofa design is perfect for small living rooms and looks best when paired with a coffee table. However, these also serve as an additional seating space with a sectional sofa set, like a u-shaped one. So whether you want to cozy up with your partner or add a spare seat, a loveseat sofa should be your pick.
Go Eco-Friendly With A Rattan Sofa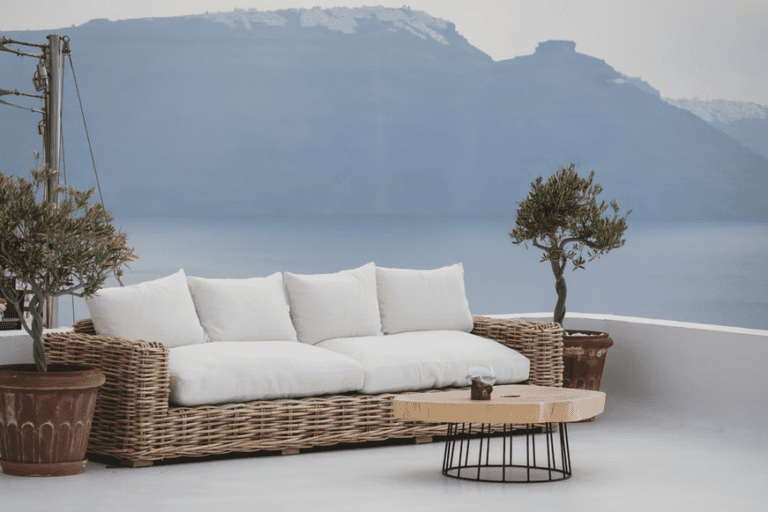 Rattan sofas are woven furniture made from the vines of a palm tree called rattan. It is known to be one of the strongest woods while also being malleable enough to weave together.
If you prioritize making sustainable choices, getting a rattan sofa for your living room can be a great investment. Although this sofa set design blends well with any interior theme, it is a must-have in a bohemian-themed living room.
Keep It Minimal With A Scandinavian Sofa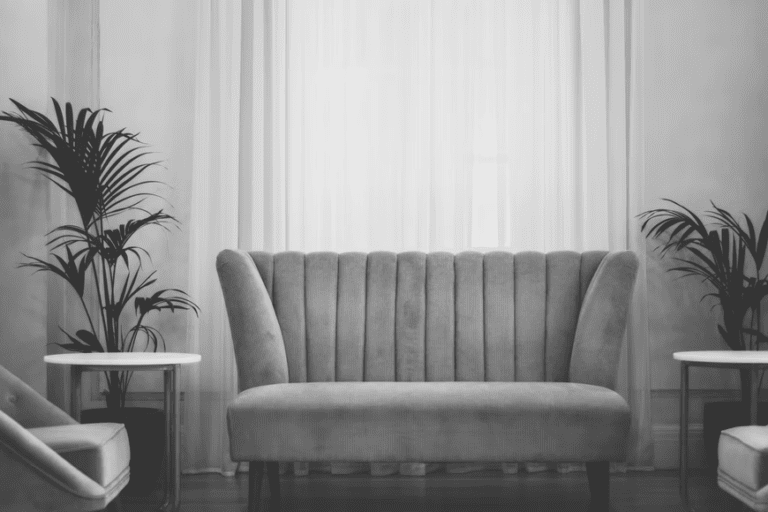 A Scandinavian sofa has a practical, stylish yet minimal look as it often comes in neutral tones with slim wooden legs and sharp lines. This sofa set design has become quite the trend with the minimalist lifestyle.
A Scandinavian sofa is a perfect choice if you want to create a clutter-free stylish look without actually putting much effort. This sofa set design goes well with your living room, regardless of its size and theme.
Bring A Sense Of Nostalgia With A Chesterfield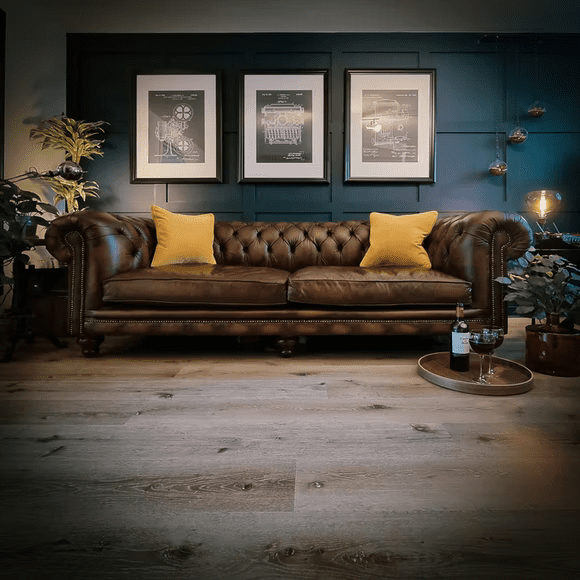 A chesterfield sofa features an arched back with buttoned tufts and outwardly rolled arms. Similar to a tuxedo, the back and arms are equal in height. Although these were quite popular in the Victorian era, they are still relevant to this day.
While a leather chesterfield can act as a showstopper in your living room, a neutral-colored one can delicately add depth and texture to your interiors. This sofa style is a brilliant choice if you want to add a touch of tradition or mix and match different themes in your living room.
Take A Chill Pill With A Recliner Sofa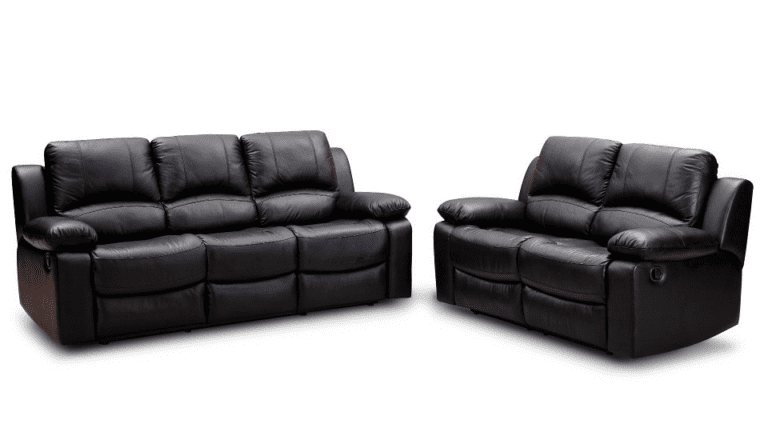 A recliner is a sofa or chair with a back that lowers and a footrest that raises when you push a lever or button. It is known for its utmost comfort, so you can relax and alleviate your stress while watching your favorite show in your living room.
Recliners come in a variety of materials including leather, cloth, and other synthetic and natural fibers. So if you want to get the best of both worlds: aesthetics and function, then buying a recliner sofa for your living room is a great choice.
Get Comfy With A Futon Sofa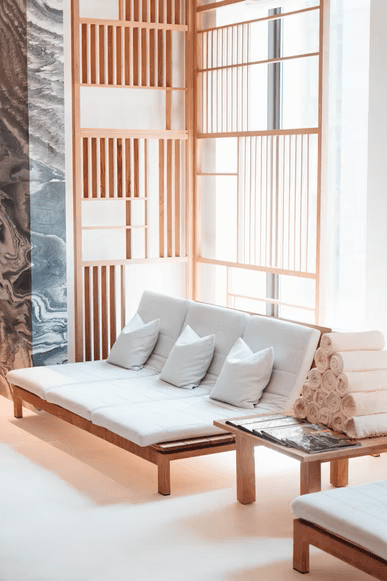 Futon sofas are multifunctional furniture that you can use as a sofa during the day and as an extra mattress during the night. These are typically a mattress that is flexible enough to be folded into a comfortable seating arrangement.
If you are going for a relaxed vibe in your living room, you can place the futon on its own on the floor. But if that's not your cup of tea, you can pair it with a wooden chair or lounger for an elegant look.
A Sofa Design For Every Living Room
The epicenter of any living room is a sofa; hence picking the right one makes a huge difference in elevating the entire ambiance of the space. Check out the above list to find the perfect sofa for your perfect home.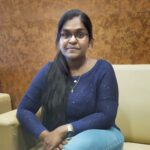 Navya is a lifestyle content writer with significant expertise in other niches, including tech and business. After work, she obsesses over beautiful poetry, hums to soul-soothing music, and binge-watches on Netflix. She also loves to have conversations that are anything but small talk.