Modern Wall Painting Designs

Walls set the tone of a home; they are the perfect medium for your vision, whether you want the space to be minimal or extravagant. One of the easiest and most cost-effective ways to dress them is by using paint.
While simply painting a solid color is great, there's more you can do when you bring some creativity into play. Here are 12 modern wall painting designs you want to check out while getting your interiors done.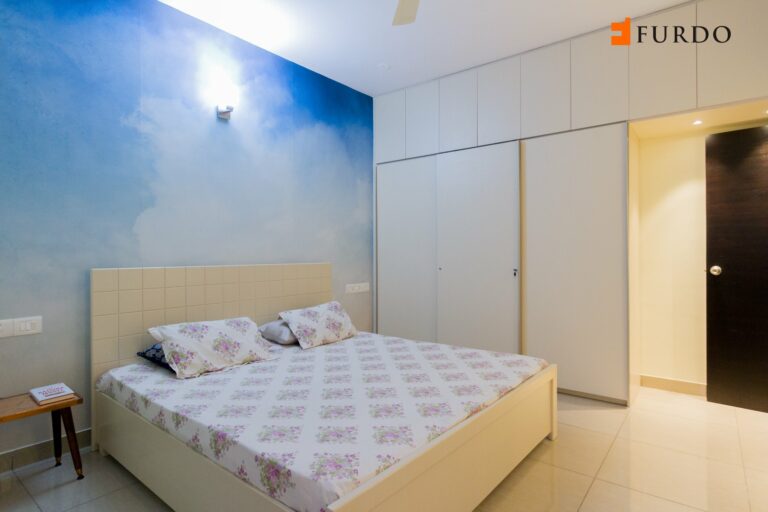 Ombre, one of the popular paint designs, gives off a watercolored effect on your walls. There are many styles of ombre, and depending on your preference, you can go for any of them.
If you want a seamless blend of colors, then you can go for a monochrome ombre or one with multicolors. If you want a uniform yet similar look, you can choose a graded ombre where you have to dilute the paint as you go. Some other quirky additions are geometric elements.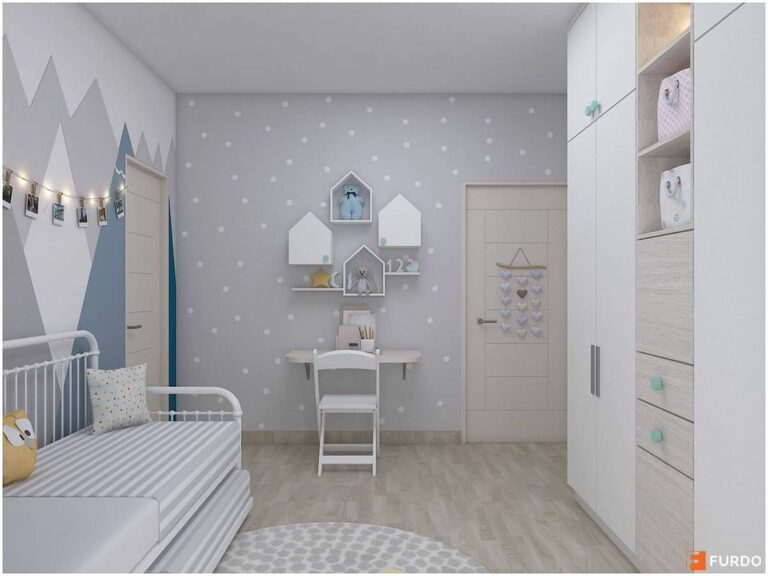 This is a fun, quirky, and refreshing wall painting design. While this design is perfect for a
kids' bedroom
, you can pick it for any wall of your house. If you are a beginner doing the paint job all by yourself, then it's good you go for a random size and placement instead of aiming for symmetry.
But if you've hired
design experts
or you're a pro at this, you can go for a symmetrical design. Whichever you go for, this design will not fail to add a playful vibe to your space.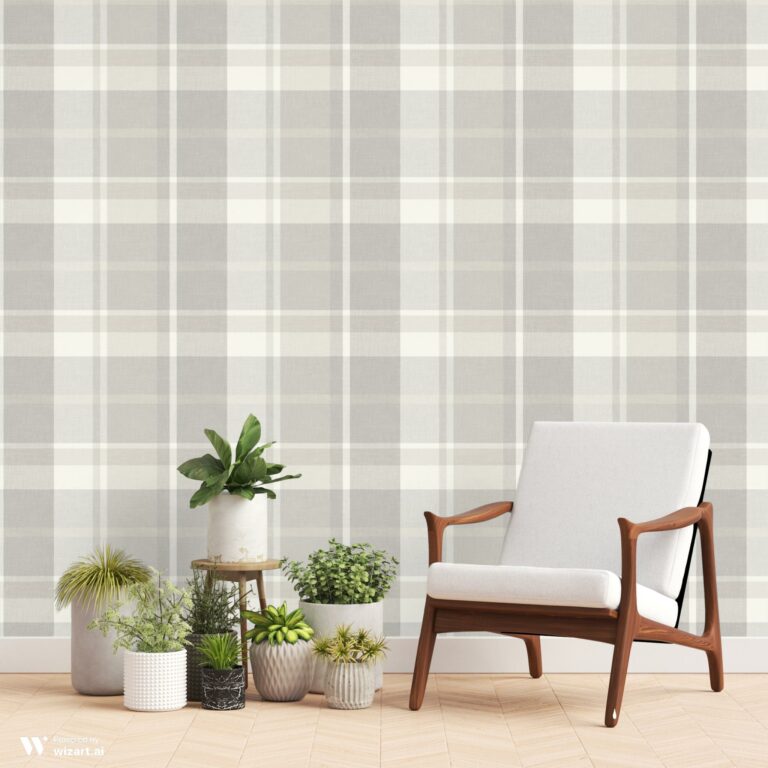 While checkered patterns are a prominent part of rustic and country-style interiors, these are now claiming their place in contemporary designs as well. Use this pattern for an accent wall or an entire room to invite that nostalgic old-school vibe. Whether you want the easy chess board checks or tricky gingham checks, you must pick complementary colors to get the most out of this wall painting design.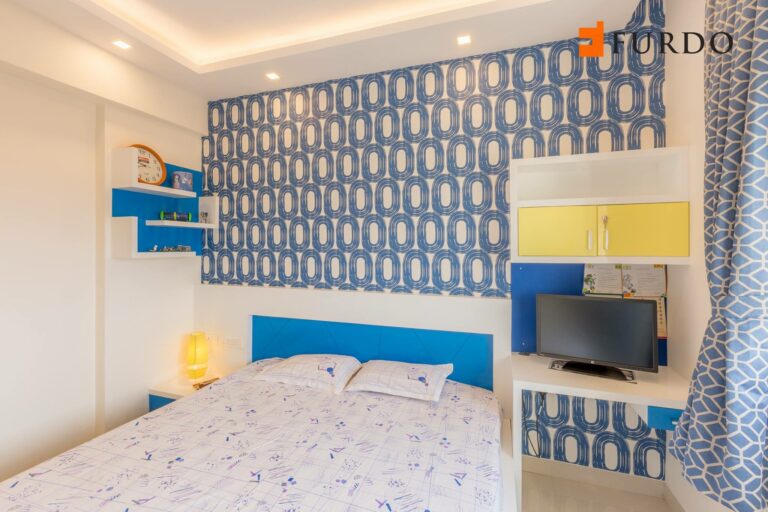 The honeycomb design is rather common, only because this hexagonal pattern makes for a great accent wall. Just pick colors that compliment the theme of the space and work your way. You can choose different shades of the same color or go for contrasting or complementing colors. Either way, you won't be disappointed with the results.
Horizontal and Vertical Stripes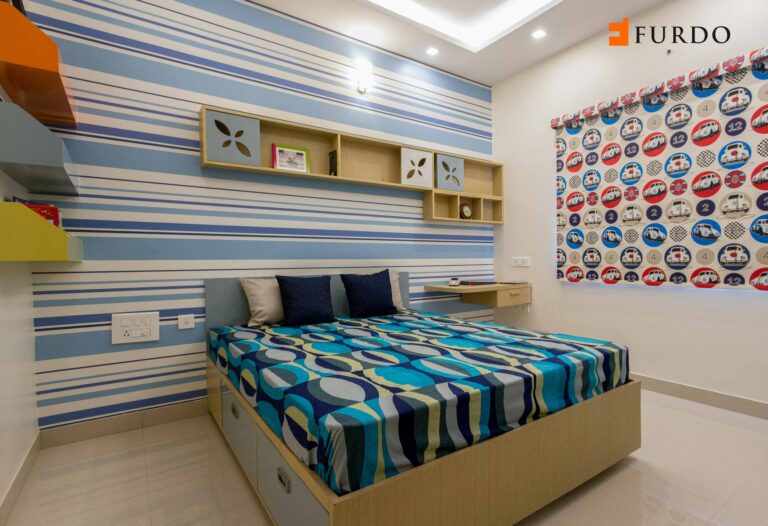 Stripes are yet another design that's easy to do, even all by yourself. This pattern can be a boon if you are working with a small space, as vertical stripes create the illusion of spaciousness, and horizontal ones make a room look taller. There are several ways you can implement this pattern in your home. You can play around with the width, color, and stripes frequency.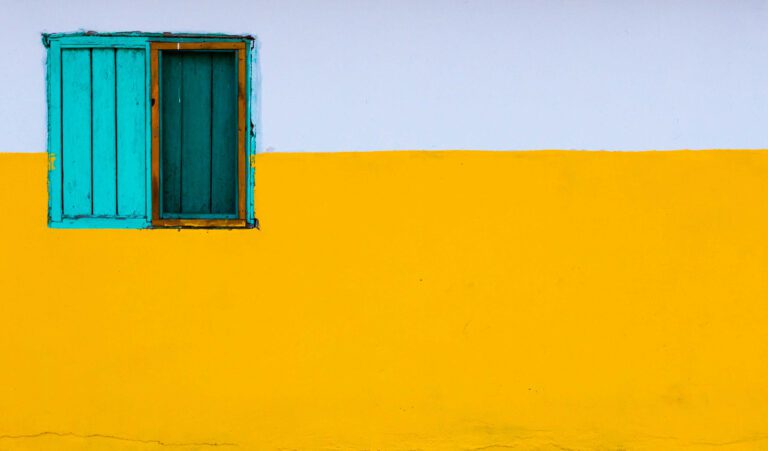 If you are looking for a quick way to add that oomph to your white walls, then this one is your best bet. Bold-half is precisely how it sounds; one half of the wall is painted with a bold solid color while the other half is left white. This wall painting idea is simple, but you can add a twist by leaving the paint unfinished to give a fun and rugged look.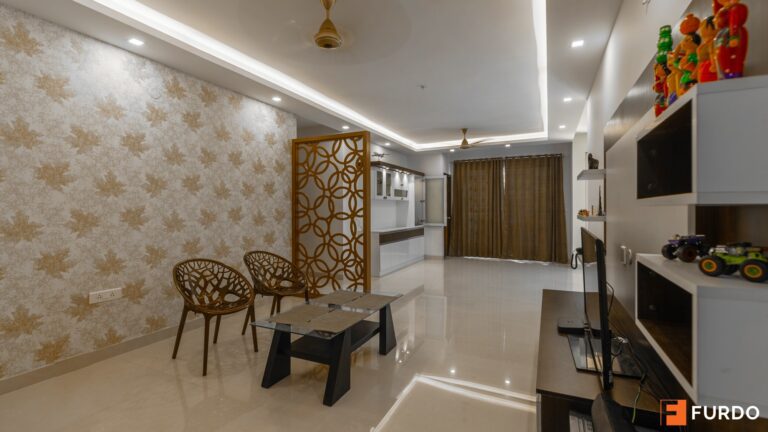 If your goal is to add texture to your plain wall to make your room look elegant and modern, this is a perfect choice. From floral prints to random geometric patterns to tropical ones, there are numerous ways you can incorporate this idea into your home. Some interesting and quirky patterns that took the spotlight in recent years are chevron and herringbone.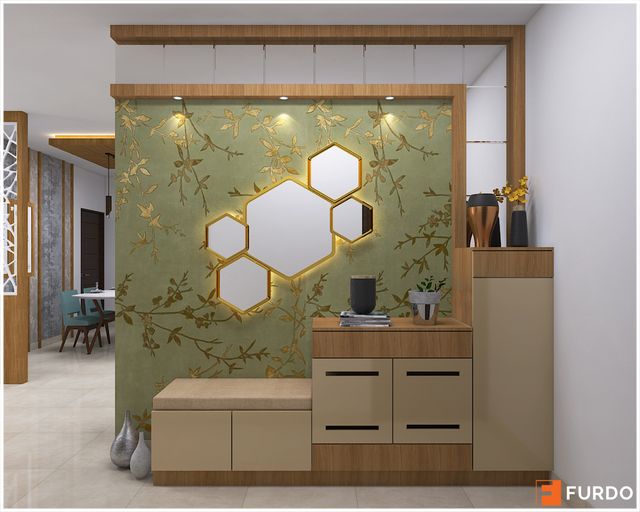 When you want to do the absolute minimum but still want the luxurious vibe, then go for this wall painting idea. Simply paint your wall a dark color and add gold vertical or horizontal lines. You can either do the gold lines with paint or gold adhesive tapes.
However, keep in mind that dark colors tend to make a room feel smaller, so if you have a small space, you might want to skip on this wall painting design.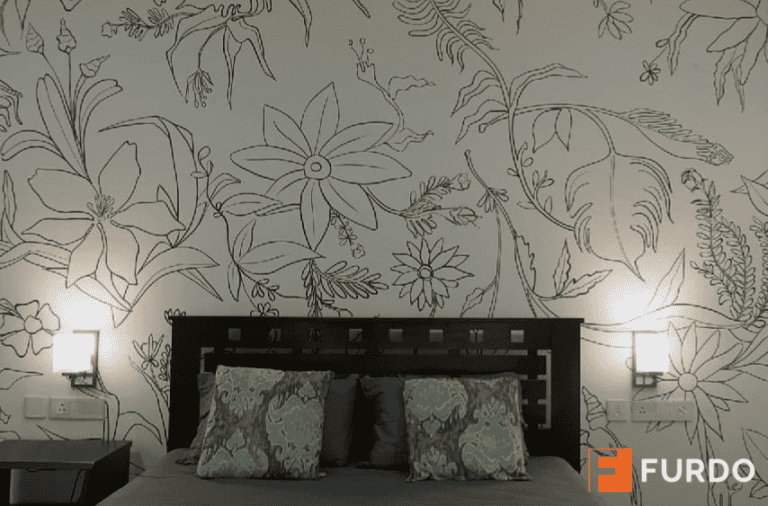 A fun way to spruce up your home is by creating a focal wall with a doodle mural. It's also a great way to showcase your passions and preferences. You can go for a basic black-and-white combo or experiment with complementary colors. You can get an expert to do this for you or do it yourself as a fun family activity.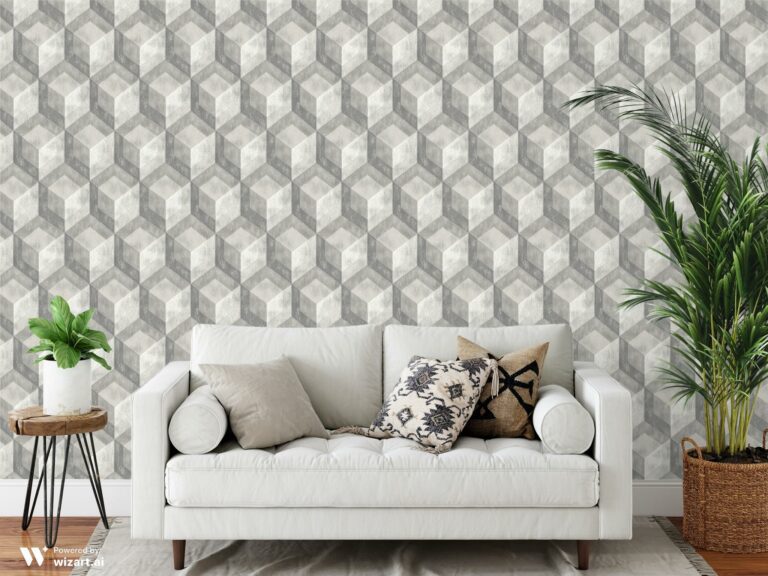 3D wall painting designs are a great fit if you are looking for something out of the box and loud. You can add another dimension with these designs and add life to the space. Interior themes like maximalism and art deco go well with these designs.
You can go for minimal geometric designs or choose elaborate sceneries, landscapes, etc. Whatever you pick, make sure it goes with the room theme.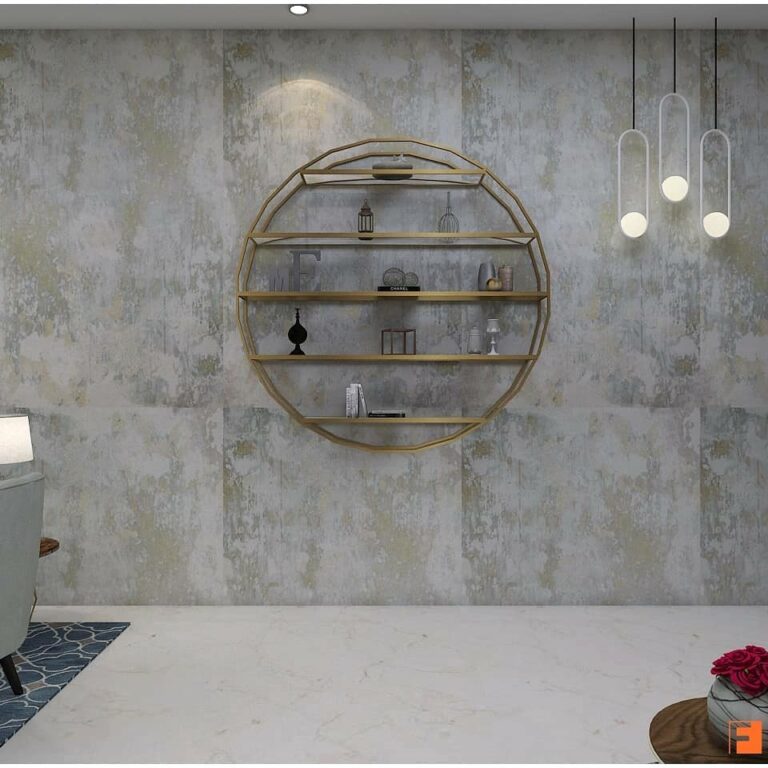 If you aim to add depth and texture to your walls, you have to try this wall painting idea. You can create a textured wall effect in various ways, including ombre, which we have already discussed above. Here we have two more that are pocket-friendly and easy to do.
Color wash and sponging are two unique techniques that you can use to create texture with two or more colors. Color wash simply means layering two colors such that the base color is slightly showing. The sponging technique includes using an irregularly shaped sponge to create a similar effect.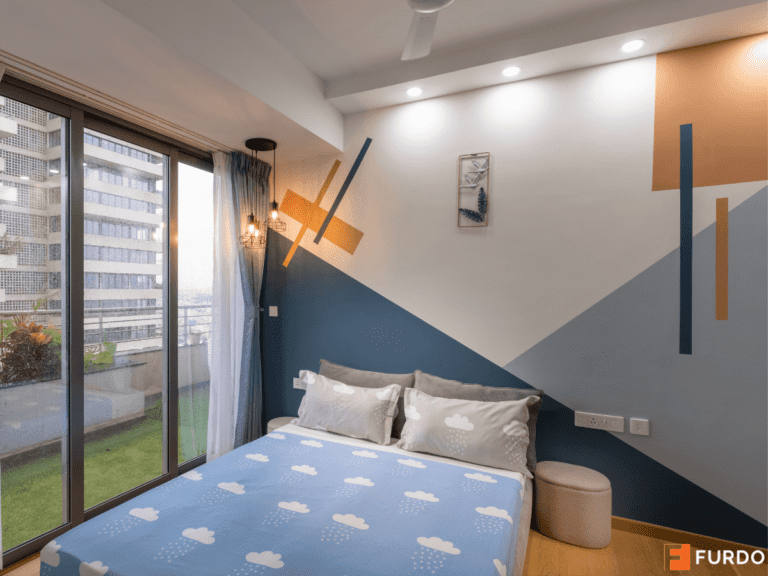 Color blocking could be your pick if you want to make a statement without actually putting in much effort. You can use multiple complementing colors in simple shapes like circles, triangles, curves, arcs, etc. When done right, these designs look elegant and edgy without being over the top.
Dress Your Walls to Express
Walls can be more than separators; they can be a perfect canvas to flaunt your taste and personality. If you are planning on getting your interiors done or just renovating, you should consider taking a look at the above list. Feel free to reach out to us if you need help deciding which design suits your home.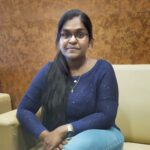 Navya is a lifestyle content writer with significant expertise in other niches, including tech and business. After work, she obsesses over beautiful poetry, hums to soul-soothing music, and binge-watches on Netflix. She also loves to have conversations that are anything but small talk.